Struggling with ongoing medical issues is always difficult, but it's made especially problematic when you're unable to drive for one reason or another. Frequently, people resort to relying on friends and family members to get them to their doctor's appointments or to pick up prescriptions, but balancing everyone's busy schedules can quickly get tricky.
One solution many individuals across Michigan are turning to is non-emergency ambulance services. Unlike traditional ambulances, which should only be used in case of an emergency and are incredibly expensive, this type of private transportation is designed to help people with routine medical needs. If you're considering partnering with a provider, then consider the following factors to ensure you find the right one for your needs.
Qualities of a high-level non-emergency ambulance service.
They hold relevant accreditations.
Accreditations are a fantastic way to determine how qualified a potential non-emergency ambulance service provider is to serve your needs. Perhaps one of the best is the Commission on Accreditation of Ambulance Services (CAAS).
To obtain this honor, a provider must demonstrate a proven ability to meet the commission's stringent standards and provide exceptional care to each of its clients.
Their clients offer glowing reviews of their services.
Testimonials are always a great way to gain confidence about purchasing a good or service, and the same holds true when searching for this type of provider. You can check out a company's reviews on search engine platforms, social media, and popular consumer review platforms.
Alternatively, you can ask the provider themselves to offer testimonials directly. If they are unwilling or unable to do so, that should be a red flag.
There is flexibility in their service area.
Sometimes working with a non-emergency ambulance service that only provides local rides is OK because you know that all of your doctors and pharmacies are nearby.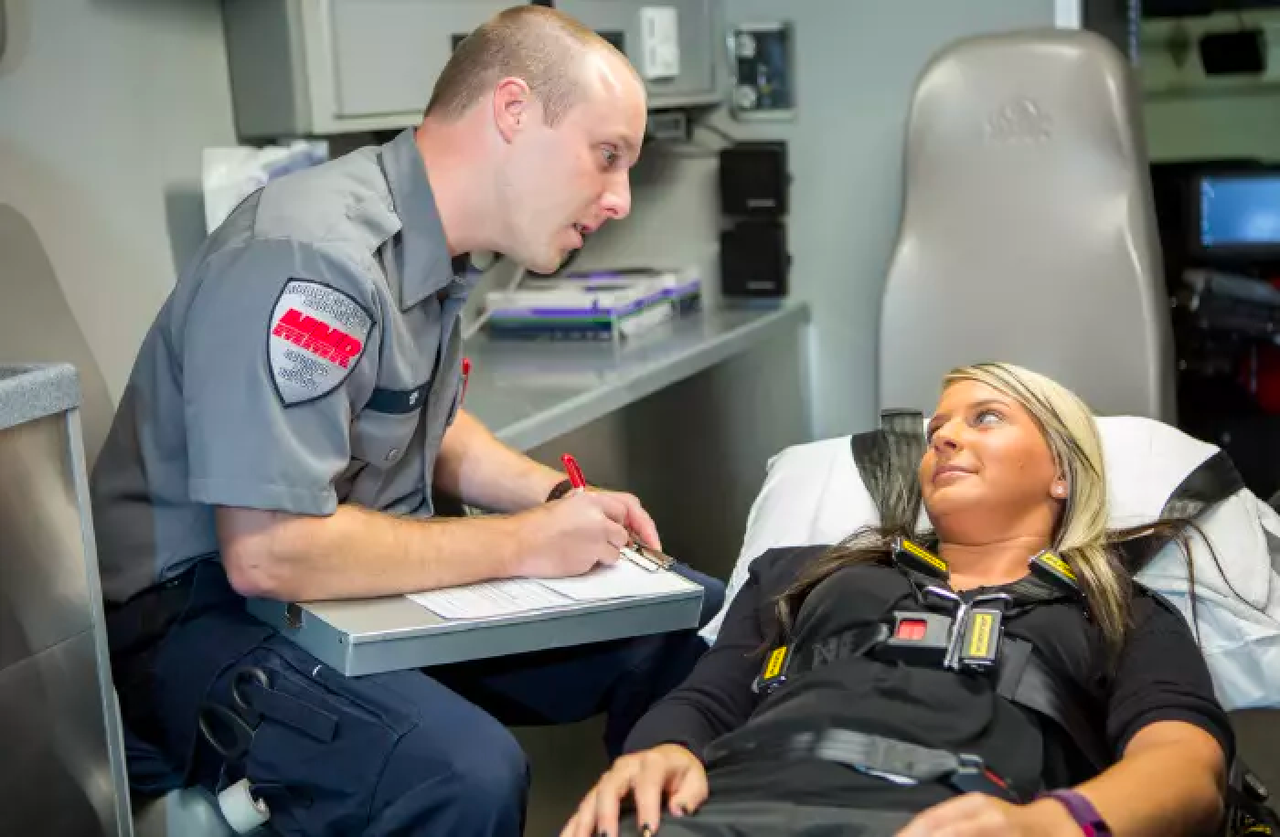 However, there are many cases where people have to see a specialist who might not be local. In these instances, it's essential that you ask about their driving radius and whether or not you can schedule longer rides when needed.
Safety always comes first.
A common concern for people scheduling a non-emergency pickup is the safety of themselves or the loved one who requires the service, but one way to alleviate these worries is to inquire into the company's safety procedures.
This doesn't just pertain to their fleet being well maintained and having the necessary safety features. You should also ask about their hiring process and what type of ongoing training is provided to their employees.
The fleet is high-quality.
The vehicles used in non-emergency medical transportation can vary significantly from provider to provider, so before opting for any one in particular, always ask to see the fleet they'll be using for your services.
Each vehicle should be equipped to handle things like stretchers and wheelchairs and have features that increase accessibility. You can also find ones that have best-in-class amenities such as memory foam mattresses, built-in bathrooms, and Wi-Fi that'll make your transit much more enjoyable.
Are you searching for non-emergency ambulance services in Michigan?
Then Mobile Medical Response is ready to help you with your needs. For more than 25 years, our compassionate workforce has delivered unparalleled service with effective care options delivered in a timely manner.
Using the industry's latest equipment, technology, and medical protocols, we have the infrastructure and experience you need to always have your health needs taken care of at your convenience. Learn more about how we can help you, or contact us today to set up your initial consultation.